Getting used to a new DAW can be difficult. All of the controls are different, the interface is unlike anything you've ever used before, and the shortcuts you know and love no longer work the way you expect. Thankfully, it doesn't take more than an hour a day for a week or two to start figuring things out.
Regardless of DAW, importing audio files is usually one of the easier things you can do, because most operating systems allow you to drag and drop audio right into the workspace. This is just basic computing, but if you're using a mobile device, it's often different. FL Studio Mobile is just one example of this.
To import a song or audio file into FL Studio Mobile, click on the FL Studio icon on the top-right-hand side of the interface. Select the "Import" option, and then click on the file. Click the "+" symbol, then choose Audio Clips > Audio Files > My Samples > then Select the Audio File to import it.
And that's really all you have to do to get audio files into FL Studio. If you're using the desktop version of the music production application, it's as simple as dragging/dropping among a few other ways of doing it, but as I said, the mobile versions are usually a bit different because there is no desktop interface to pull files from in the traditional way. Let's walk through a step-by-step tutorial on how to do it now…
By the way, I'm always on the lookout for deals in the music industry (there's usually something if you know where to look). Right now, there are 2 deals that stick out to me.
2 Methods for Importing Audio Into FL Studio Mobile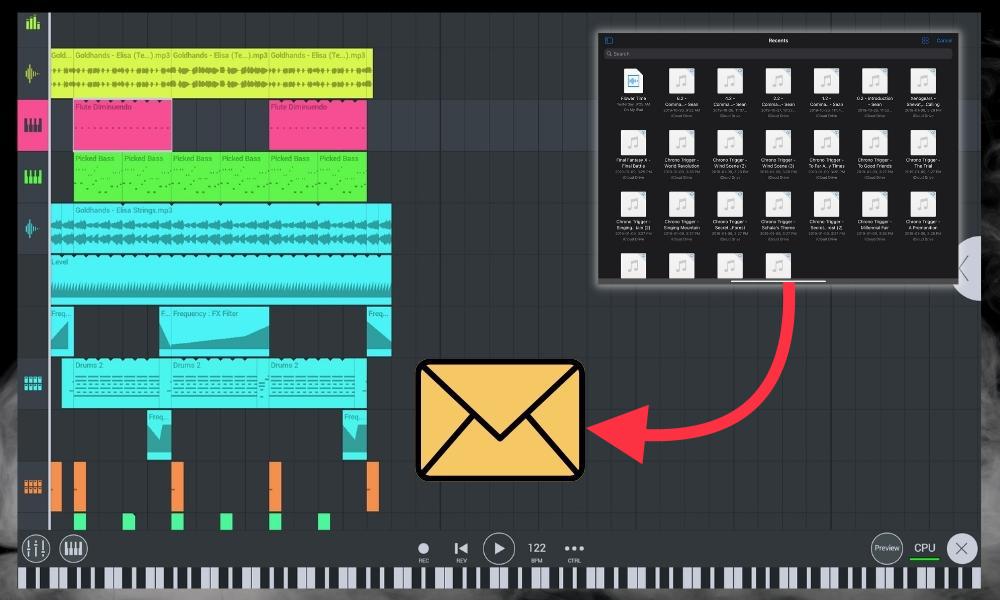 The first way of importing audio into FL Studio is through the primary method that I just showed you. That involves using the standard Import function that you can access by clicking on the icon on the top-right-hand side.
The second way is more comprehensive and global, which I may actually prefer if I do say-so myself. Let's walk through the first way first, and then I'll show you the other way which is better if you're trying to move multiple files at once for use in FL Studio Mobile.
1) Using the Import Function
A) Click on the FL Studio Mobile Icon
B) Select the Import Icon
C) Choose the Folder Where Your File Is Stored Then Click On It To Import It To "My Samples"
After you've clicked on the Import button, FL Studio will go to your Files directory and you can find wherever yours is stored. I store all of my audio files in a folder called "Audio Files." I recommend also having a similar folder, because it makes thing very easy to find.
D) Press "Ok" Then Tap On An Audio Track to Bring Up The "+ Clip" Icon
What I appreciate about FL Studio Mobile is the ability to click anywhere on the interface and then add in whatever kind of file or instrument you'd like to use.
Click on the workspace where you'd like to add something, and then click the "+Clip" button. It'll take you to the menu where you can choose what you want to use.
It's worth noting that FL Studio Mobile will save your file in a number of directories. It says right on the pop-up window where you can find it.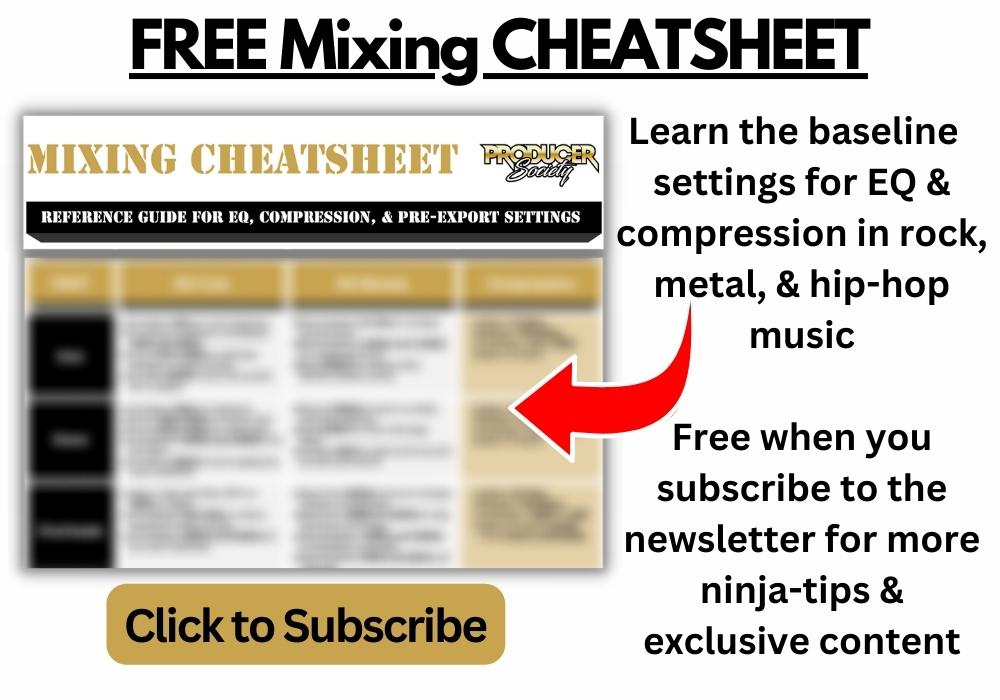 E) Choose "My Files" > Then "My Samples"
F) Click on the Audio File in the File Menu To Import It Into The FL Studio Mobile Workspace
And voila! We've officially imported some audio into the FL Studio Mobile interface. While this way works just fine and is probably the "default" way of doing it, I actually prefer the Files App or File Manager way which, as I said earlier, is more global.
2) Using The Files App or File Manager
By using the Files App or your File Manager (depending on whether you're using Android or iOS), you can move things around in a much faster way, and you can also import huge folders filled with samples and other content that way it's available for use by FL Studio Mobile. I'll show you how to do this now.
A) Open The Files App And Find Your Audio File
B) Move the Audio File to The "My Samples" Folder In the FL Studio Mobile Folder
On my iPad and iPhone, to drag a file between file folders, you have to hold it and then hover it over the file folder name on the top-left of the screen. You can also press on the "Select" icon on the top-right of the screen, and then check off every single audio file you want to move to a different folder.
The "Move" prompt will appear at the bottom and you can use it to send all the audio files over to the FL Studio Mobile folder.
After you're done moving the audio files to where they need to be, open up your FL Studio Mobile project whether new or pre-existing. Make sure you have a track to work on.
C) Open FL Studio > Click on the Workspace > Select the "+Clip" Icon
D) Select "My Files" and Then "My Samples"
E) Click On the File In The List To Import Them Into the Workspace
You can also move the file around if you imported it to a location where you don't want to be. Just press and hold on it and then you can move it to the desired location.
Other FL Studio Articles
Important Things to Note About Importing Songs into FL Studio Mobile
1) There Could Be Other Ways Of Importing Audio Into FL Studio Mobile
These are the two methods that I know of for importing audio into FL Studio Mobile but I have no doubt there are others. I prefer the second method for moving more than one audio file, but it can also be used for just one if you wanted.
2) It May Be Different For Android Devices
The importation process is probably different for Android devices, but it won't be by that much. Many of the same principles will apply albeit in a slightly different format.
Gear Mentioned
1) 2021 iPad Pro 1TB (on Amazon)