Just a few months back, I was rooting around in my computer's directory trying to find files to delete. At the time, I had maybe 2-3GB of storage space left and my computer was essentially dysfunctional. I couldn't save or load Garageband projects and it was horrendously slow.
I deleted the file "Logic" in the directory, Computer > Library > Application Support, thinking those files applied only to Logic Pro X. But I was wrong. I deleted the majority of Garageband instruments and sounds and then I wasn't able to re-download them for whatever reason. The download arrow was just unresponsive, but thankfully I figured it out.
To reinstall GarageBand's sound library
1) Go to Computer > Macintosh HD > Library > Application Support
2) Delete the folders "Logic" and "GarageBand"
3) Restart your computer, reopen GarageBand, and install the Essential Sounds kit
4) Click Garageband > Sound Library > Reinstall Sound Library.
If for whatever reason, Garageband is not downloading the sound library or even instrument files indicated by the small downward pointing arrow, you'll have to use this method. Simply put, you have to trigger Garageband to prompt you with the Essential Sounds kit after deleting it. Once you've done so, you'll be able to download the rest of the library.
By the way, I'm always on the lookout for deals in the music industry (there's usually something if you know where to look). Right now, there are 2 deals that stick out to me.
Deleting Your Entire Sound Library And Starting From Scratch
As I said earlier, I was using a less-than-100% version of Garageband for months because I hadn't figured out how to redownload everything. Some instruments just refused to budge.
One example is the Upright Jazz Bass and the other was the Erhu. There were certain instruments that no matter how many times I clicked it, it just wouldn't download. If you're reading this article, I imagine you've run into the same problem.
Reinstalling the Garageband sound library is dead simple. You just have to navigate to it in the toolbar and then click on the text, "Reinstall Sound Library."
That's not the problem though. The issue is when some instruments still won't download after having done that. Or the little arrow icon next to each un-downloaded instrument doesn't do anything. You click on it, and click on it, and click on it, and nothing ever happens.
My theory for why this happens has to do with where the files are located on the computer's directory. For instance, there is the "GarageBand" file located in Computer > Macintosh HD > Library > Application Support, as well as the Logic file (read my other article on where files are stored).
Additionally, the Apple Loops are stored in an entirely different place. The nice thing about this is you have more control over what you can delete. However, because these files are located elsewhere on the computer, I think GarageBand doesn't always know where to find them.
Like I said in my guide on how to delete Garageband and its files, you can find Apple Loops in Computer > Macintosh HD > Library > Audio (instead of Application Support). You'll see a little file that says "Apple Loops," next to "Apple Loops Index."
Another issue could be that GarageBand does know where to find them, but it mistakenly believes the file is still in the folder even though it actually isn't.
This could be why the little arrows beside the instrument don't do anything when you click them. GarageBand knows they're missing and where to find them, but they're not actually in that spot anymore.
As I said, many people (including myself) have tried to use the Garageband > Sound Library > Reinstall Sound Library option but this doesn't always work. I imagine it's because the files must be downloaded from the internet again for GarageBand to actually discover and then access the file.
In other words, Garageband > Sound Library > Reinstall Sound Library, or clicking on the small arrows next to the instrument, doesn't always work because the sounds and instruments have been deleted or aren't in the folder where Garageband normally looks for them. You need to download them all over again.
When you delete the Logic, GarageBand, and Apple Loops file and essentially start from scratch, you trigger it to download everything again from the internet.
And then your computer gains access to these files and puts them in a place where GarageBand can access them for you to use in your projects. But anyway, let's move on from my theories and actually get into the tutorial.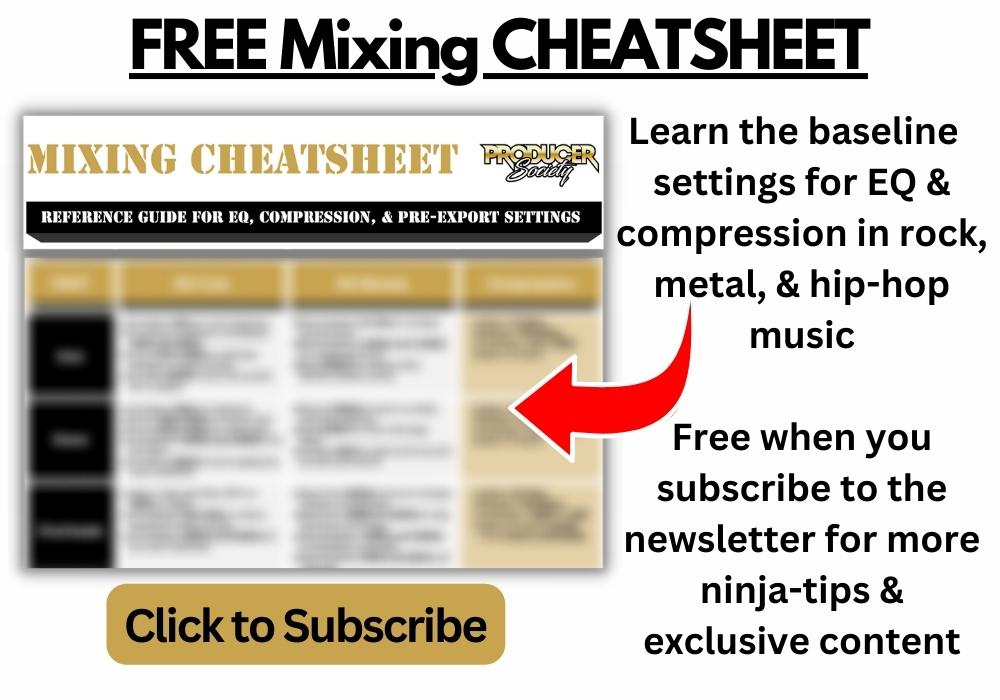 Reinstalling Garageband's Sound Library – Tutorials & Troubleshooting
So without further ado, let's jump into an in-depth tutorial of how to do all of this because I imagine you're confused. For this guide, I've deleted all of my Garageband files once again and restarted the process.
The first thing you want to do is you want to wipe your computer clean of all of Garageband's instruments, loops, and files. The idea behind this is we need to trigger Garageband to re-download all of the files from the internet again.
That way you don't keep running into the little downward arrow of death that never seems to work. Make sure you've got access to good internet and the ability to download a lot of files.
1) Go to Computer > Macintosh HD > Library > Application Support
If you've never navigated your Apple computer's directory before, thank me for this tutorial because it can get annoying when you're first starting out.
It seems like many of the macOS files are stored in weird places or organized in such a way that they're hard to find. Not only that, but it seems though macOS has made it so the Search function hardly works (although, this guy here has a great tutorial on how to get more out of search). But I digress.
On your home screen, navigate to the toolbar and click on where it says, "Go." From there, you'll see the option "Computer," and then you can start finding where everything is on your computer.
2) Delete the Folders "Logic" and "GarageBand"
If you're extra cautious about this, you could always store these on an external solid-state drive. That's what I did when I deleted them the first time. It's totally unnecessary, but if it gives you peace of mind, go for it. I use the Samsung T5 2TB SSD (from Amazon).
While you're at it, you might as well delete all of your Apple Loops too. To delete your Apple Loops, navigate to Go > Computer > Macintosh HD > Library > Audio > Apple Loops.
Moving them to the trash is also all you need to do. You don't need to then completely empty your trash, although, you could if you wanted to temporarily free up lots of storage space.
It seems like the moment you put files in the Trash, your computer can no longer find them as it normally would. At this stage, Garageband will no longer have access to any of the instruments or loops.
You'll be met with a little downward pointing arrow if you try and play anything. Conversely, you may also just run into a non-responsive instrument if you haven't re-started Garageband or opened a new project.
3) Restart Your Computer, Reopen GarageBand, and Install the Essential Sounds Kit
This is an important step. Restarting the computer means macOS will scan all of the files and figure out what's missing, what's there, and what needs to be downloaded again.
So make sure you've restarted your computer, or at the very least re-started Garageband. Doing a full computer reboot is your best bet though.
Open Garageband again and you'll immediately get the prompt to reinstall the Essential Sounds Kit. Give the computer permission to download these files, and then wait patiently for it to finish.
4) Click Garageband > Sound Library > Reinstall Sound Library
When everything has finished downloading, you will have gained access to the most basic instruments, sounds, and instruments. But you won't have a lot of them. Navigate to Garageband in the toolbar, click on Sound Library, and then Reinstall Sound Library all over again.
Another thing you can do is you can just click on the arrows next to each instrument. This will work just fine too, and as a matter of fact, it's the first thing option I used when I figured this out the first time.
After you've deleted your files and downloaded a fresh copy of everything, the download arrows will magically start working again.
Make sure to "Download All Available Sounds" when you're done so you get all of the Apple Loops too.
Another Way Of Removing Garageband's Sound Library
If you've read through this article, you've probably asked why not just go into About This Mac > Storage > Manage > Music Creation > Remove Garageband Sound Library.
Simply put, the reason I didn't bother with this method is that it never worked for me when I did it. I tried reinstalling my instruments and sounds this way and it just never pushed Garageband to download the instruments that I needed.
I think the reason for this is that you need to delete almost everything. Perhaps, the "Remove GarageBand Sound Library" option isn't quite as comprehensive. That said if you find this method works for you. That's great.
Important Things to Note About Reinstalling Garageband's Sound Library
1) You May Have to Repeat This Process More Than Once
The method that I showed you above is what worked for me. I'm not entirely sure if what I did is what forced Garageband to reinstall the instruments and sounds I needed.
If you still can't download the instruments and sounds that you need, delete everything again. Delete the 'Logic' file folder, the 'Garageband' file folder, and the Apple Loops using the first method that I showed you.
Take it a step further and then delete the GarageBand application as well. Empty your trash, and then download a fresh copy of Garageband using my guide.
Gear Mentioned
1) Samsung T5 2TB SSD (on Amazon)