Unfortunately, I didn't have the wherewithal to screenshot each part of the process before I made this article, so the less precise images will have to do.
With Garageband open,
1) Select a plug-in in the Smart Controls.
2) After it fails to open, go into the System Preferences.
3) Select "Security and Privacy."
4) Select "Allow Apps Downloaded From," and then, "Open Anyway."
5) Re-start Garageband, and then click "Open Anyway," after opening the plug-in.
For whatever reason, it was as simple as that to get all of my old plug-ins to work, with the exception of SL Drums 3 from Beatmaker, whose website is now down.
By the way, I'm always on the lookout for deals in the music industry (there's usually something if you know where to look). Right now, there are 2 deals that stick out to me.
Getting Old Plug-Ins To Work With Garageband Catalina
1) Try to open up the Plug-in
You'll notice that you'll get an error.
2) Go into the System Preferences at the bottom of your dashboard
It's at the bottom of your dashboard, like what's shown in the image below:
3) Choose Security and Privacy
It looks like the little house with the circle in the center of it.
4) Choose "Apps Downloaded From" and Then "Open Anyway"
After you've selected "Allow Anyway," you're almost done.
5) Open Up Garageband and Open The Plug-In
In some cases, you might have to restart your computer to get everything to work properly.
From here, the plug-in should be ready to use.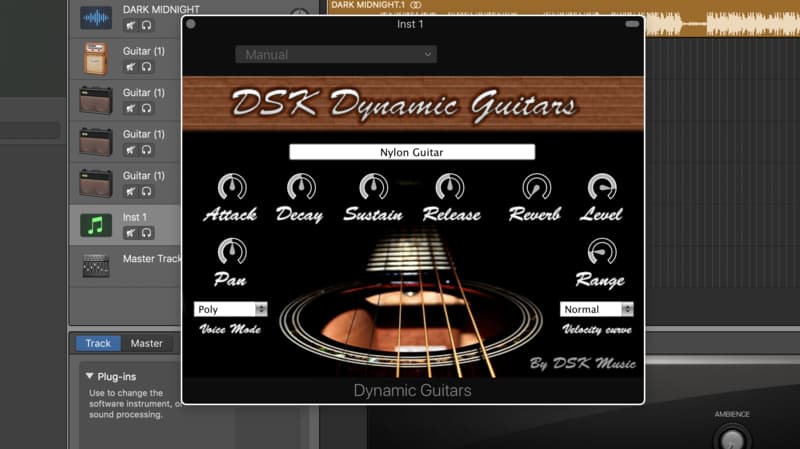 I hope this very short tutorial was very helpful to you.
For the remainder of the article, I'm going to talk to you about music production, macOS Catalina, and just the general idea around Catalina at the moment.
Music Production and macOS Catalina
There's been a lot of discussions lately in the music production world for the relatively recent update to macOS Catalina.
For the most part, music producers and other tech people are recommending we don't update to macOS Catalina due to the various incompatibilities between some of the older plug-ins and the new updated system.
From what I understand, a big part of the problem is the fact that many of the plug-ins are 32-bit, rather than 64-bit, and macOS Catalina no longer supports 32-bit software and plug-ins.
However, I've read from more reputable sources that macOS never used 32-bit and 64-bit plug-ins in the first place, because what it actually uses is the AU format, which definitely makes sense.
Even though I initially headed the warning by not updating to macOS Catalina, I eventually changed my mind because I know that not updating your operating system tends to cause various kinds of problems in the future.
I went ahead and downloaded macOS Catalina in the last few weeks just because of the reason I mentioned above, and I noticed that many of my old plug-ins no longer worked.
Initially, I didn't understand why, but after doing some research, I discovered it was because of the macOS Catalina update.
I immediately panicked and wondered if it was even possible to get all of the plug-ins to work again, thankfully, this anxiety was not rational.
I'm not sure why, but I was actually able to get all of my older plug-ins to work in Garageband, despite the fact that it appeared as though many of them were no longer working with it.
For instance, when I looked into the Components File of the computer, which is where we normally drag and drop plug-ins, I noticed many of the component files appeared as a different kind of file.
They used to look a lot more like this:
I assumed it's because they were 32-bit and not 64-bit, and that's why they weren't working.
Well, apparently, that isn't the case, because I was able to get them working.
More importantly, I think it's definitely worth mentioning that paid plug-ins from reputable companies are a lot more responsive to updating their software then the people who create these plug-ins for us to use for free.
At some point, as a music producer, I think it's essential to realize that plug-ins that actually cost money are far superior to anything you can get for free. For real, there is no comparison.
For instance, I recently downloaded Spitfire Audio Lab's Soft Piano, and while it was actually free, it's from a company that specializes in the creation of high-quality plug-ins, so there's no doubt that they know how to make a nice VST.
Moreover, one could argue the morality of this as well.
For instance, a lot of work is put into making these plug-ins for people, and to steal them from companies is ethically questionable.
It has been around 7 months since Apple released the update, so many of these companies have had ample time to get their software ready for the new operating system.
This is one of the benefits, in my mind, of using software and plug-ins from reputable companies. They are financially incentivized to keep their products up to date.
Another point that's worth mentioning is that the macOS Catalina update tries to fix some of the security problems of the older operating system.
Apple is now becoming more strict as to what kind of plug-ins and software you can download on the computer.
What this means is that there is going to be a lot more permission boxes whenever you download something.
One of the ideas behind this is to attack malware and other problems on the computer.
YouTube Video
Conclusion
All-in-all, whether you want to update to macOS Catalina is up to you. However, I would just bite the bullet and do it, because I certainly haven't had any issues with it other than what I mentioned above.
99% of my old plug-ins still work with it, and I'm not having any problems at all at this point, so I think that it's just fine to update if you want too.
Might as well be ahead of the curve and get things done when you need too. Personally, I think this is the best way to go about life in general.
It's best to simply be up to date with the latest and greatest, that way you're able to continue working with the flow of the world, so to speak.
If you don't want to update, you'll likely have to mess around with little strategies and tactics to keep all of your old software running, and then anytime you do choose to use something that's a bit newer, you may find it's not compatible with the older operating system.
I imagine this is undoubtedly the case when using an iPhone as well.
For example, if your computer is running macOS Mojave and you're iPhone is up to date, there might be some issues.
In what is undoubtedly a dramatic quote, Niccolo Machiavelli once said that when you delay going to war, you simply delay the inevitable to your own detriment.
I think that applies to music producers as well.