GarageBand is notorious for taking up space on a person's computer because there are so many instruments, lessons, loops, and other effects. And if you're not into music production, it could be more of a nuisance than just a program you were looking forward to using on your new Apple device.
Or maybe you used it for a while and now you want to upgrade to Logic, Apple's premium DAW, which has nearly every feature that GarageBand has and more, but I digress. Whatever your reasoning for deleting Garageband, I presume that you're wondering if it's a safe thing to do, or if there is an unforeseen consequence for doing so.
To put it simply, it is safe to delete GarageBand and all of its files from your computer. The components that are paid for or created in projects are stored in a different place on your computer, so they will be safe if you want to get rid of the software and not the projects and plugins you've created or purchased.
Garageband comes on all Apple devices assuming you've chosen to download it from the App Store (my guide on how to do so), so deleting it off one device doesn't mean it will be gone from all your devices. I'll go over how to delete it from your macOS and iOS devices, as well as how to reinstall it if you change your mind in addition to some other useful things to consider.
How To Delete GarageBand Safely
There are two ways to delete GarageBand from your PC, one is manually, and the second is with a third-party app. Either one will help you delete it, but to get rid of all the files associated with GarageBand, you need to delete the extra files as well (I have a whole other guide on this by the way).
To manually delete GarageBand from your Mac:
Open your Finder located at the bottom left of your Tool Bar. If you have moved it, look for the icon of the smiling, two-toned blue face. You can also press Option+Command+Space to open the finder window.
On the left-hand side of the Finder window will be a menu. Open the Applications folder.
Locate" GarageBand.app" from the search bar.
Drag the GarageBand App to the trash bin, which should be located in the Tool Bar to the far right.
Empty trash for more space on your hard drive.
Reboot your computer.
After you have deleted the GarageBand App, you can delete the Apple loops and instruments associated with it as well. The loops and instruments that come with it can be a lot, in many cases, however, it's around 14GB not counting the 2GB weight of the software itself. Delete all of it for maximum storage on your HDD/SDD.
They can be found under Computer/Macintosh HD/Library/ApplicationSupport/Logic/AlchemySamples. For other samples, go to the same place: Computer/Macintosh HD/Library/ApplicationSupport/Logic/EXS Factory Samples. To delete them, drag and drop them in the trash or use a 3rd party app to do so. Make sure to check out the video below for explanation on deleting Garageband manually in addition to the Alchemy and Factory Samples.
Manually Delete Garageband
1) Option + Command + Space (home menu)
2) Search "garageband.app"
3) Drag the Garageband icon to the trash
4) Empty the Trash
Delete Garageband Library Automatically
1) About This Mac
2) Storage
3) Manage
4) Music Creation
5) Remove Garageband Sound Library
Deleting Alchemy Samples and EXS Factory Samples

Alchemy Samples:


Computer/MacintoshHD/Library/ApplicationSupport/Logic/AlchemySamples



EXS Factory Samples:


Computer/MacintoshHD/Library/ApplicationSupport/Logic/EXSFactorySamples
Deleting Just Apple Loops
Computer/MacintoshHD/Library/Audio/AppleLoops/Apple
Deleting Lessons
Computer/MacintoshHD/Library/ApplicationSupport/Garageband/ChordTrainer/LearnToPlay
Deleting Garageband iOS
1) Hold the Icon
2) Remove App
3) Delete App
How to Uninstall GarageBand using AppCleaner or AppZapper
Launch the cleaning App.
Search for the Applications menu.
Select the GarageBand app.
Drag and drop the GarageBand.app into the Cleaning App's dock.
Delete the files.
Reboot your computer.
If you have purchased an application to help clean your Mac and safely free up storage, you'll get used to it while messing around with the Trash Can. The only issue with third-party apps is that they often miss things, so you'll still have to go in manually and make sure everything Garageband-related is deleted.
A lot of people recommend AppZapper ($13) to sweep the computer of all similar files, so it's a great place to start when deleting multiple files that are similar, however, I'm not a big fan of doing something like this when it could just be done free on your own and without even taking that much time.
Is It Ok To Delete Garageband From My iPhone?
Deleting GarageBand from your iPhone is totally safe because it's like deleting any app from your iPhone. It will free up room for other things you want to store without affecting your phone or other apps unless they are directly related or synced with GarageBand.
It's worth mentioning that if you find the app hard to use and you just want to use the desktop version, it won't affect your macOS Garageband to delete the app from your iOS device (by the way, this is the iPhone from Amazon I recommend for Garageband users). In fact, it won't impact it at all. The only difference is that now you (obviously) won't be able to transfer files between the two devices anymore.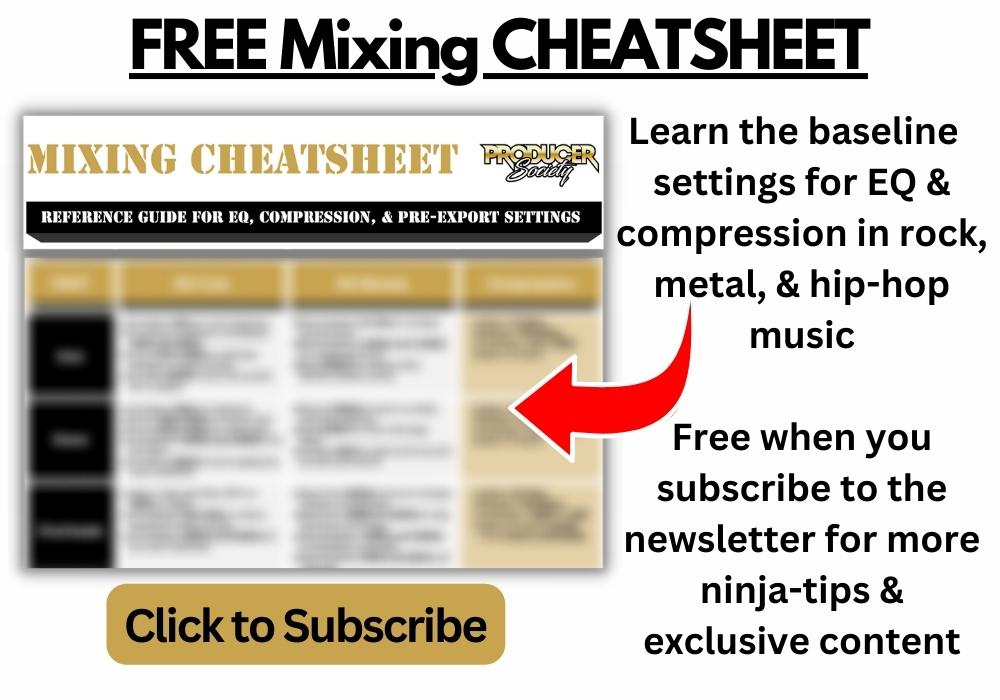 Do I Need GarageBand On My Mac?
You do not need to have GarageBand on your Mac if you absolutely don't want it and you think you'll never use it. Apple products are great for writing, recording music, podcasts, or making movies, but if you do not use all of these applications, they could slow your computer down or even facilitate crashes (how to stop this in my guide).
Depending on what you use your computer for, you may want to free up storage from the deletion of the apps you know you'll never use, along with their sound libraries, so that you can use the space for other things. Additionally, If you want to use a different DAW like FL Studio 20 from Plugin Fox which also takes up a fair amount of space on your hard drive, deleting GarageBand may not be a bad idea after all.
To delete GarageBand on your iPhone:
1) Locate the GarageBand App on your Home Screen.
2) Press the app until the pop-up menu appears, and then select "Remove App" from the bottom option.
3) Press the red "Delete App" button to confirm you wish to delete the app.
Is GarageBand Worth Keeping?
GarageBand is only worth keeping on your Mac if you use the application. If you don't use the application, it will take up storage space you can use for other things. If you want to produce music or edit sound for iMovie or a speaking project like a podcast, then GarageBand is perfect for you.
On the other hand, if you feel like you are too advanced for GarageBand, and a different editing software will work better for your needs, then it may not be worth keeping. GarageBand is the easiest DAW to make music with, in fact – as I've argued elsewhere on the site – it's extremely creator-friendly.
AU extensions for things like Fab Filter's Mastering Suite from Plugin Boutique make it easy to pick instruments that don't come with the app itself. Or you could download Komplete 12 from ZZounds which is probably one of the best instrument/sample packs.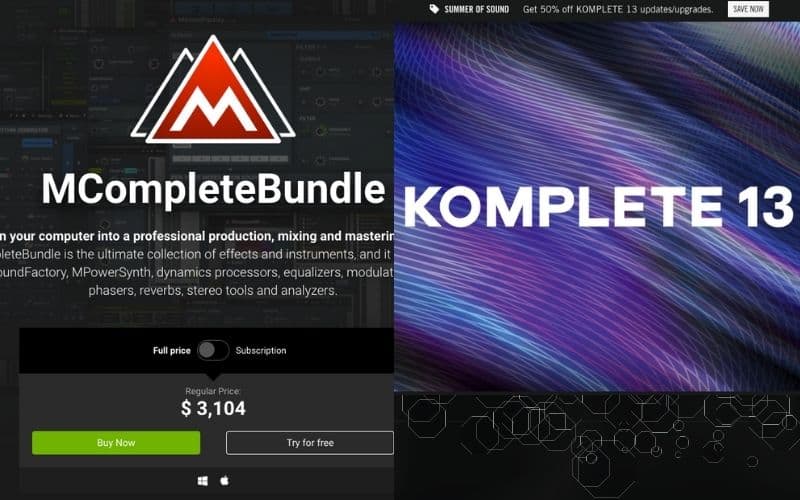 If you don't like what it comes with, you can always get instrument packs from third parties like Komplete 12 which I just mentioned or the App Store. Additionally, the App Store for iOS comes with a ton of sample packs, instruments, and plugins that a lot of people rave about.
In some cases you may decide to delete just the Apple Loops of which there are many (my guide). Many musicians, for example, don't like to use Loops and Samples. On the other hand, many do enjoy using them and producers and beat-makers certainly aren't afraid of samples either. Delete the Loops and other sounds if you want to free up some extra space for other things.
If I Delete GarageBand Can I Get It Back?
You can always re-install GarageBand if you delete it or keep the sound libraries and loops for another DAW. You can also delete the app along with the sound libraries and loops but still reinstall all of it again. If you've bought any apps for Garageband iOS or MacOS, they'll be in your "Purchased" tab or elsewhere on your Apple ID account.
Additionally, third party plugins are stored in the Components file as well which you'd know if you've read my guide on installing plugins, so you don't have to worry about losing them. Regardless, it's a wise move to make backup copies of your Garageband/iMovie projects before you delete them as well as a copy of the application itself.
If a new macOS version is released, you may no longer be able to restore the current versions from the App Store. Then you'll definitely need your backup to access any project that was worked on. Deleting the app will not free all space used by GarageBand. Most of the things that are taking up space are in the /Library/Audio or /Library/Application Support file path which we already alluded to earlier.
Should I Save GarageBand to an External Hard Drive To Use It Later?
External hard drives like this one from Amazon are great for storing everything you need for easy access. GarageBand can be stored on an external hard drive, but when an update occurs, the operating system will automatically look for the app in the Applications folder, not your external hard drive.
To avoid this, you can make an alias in its place on the original hard drive. Select the app. Right-click and choose Make Alias from the contextual menu. Rename, and save. When it updates, you can transfer it to your external hard drive.
GarageBand and its components can always be re-uploaded from the app folder, so it is not imperative that you keep the information around. It can be rendered at any time along with the loops and instruments. If you want to keep it on an external, you can, especially if you don't use it often and you don't need the updates right away.
Additionally, it's actually possible to keep an older copy of Garageband on your computer and use it whenever you want, in conjunction with the latest version. You can't keep them both on at the same time, but it is possible to have a copy of an older one. Just put it into a Zip File and store it on an external hard drive.
Important Things to Note About Deleting Garageband
If you are deleting GarageBand because you have upgraded to Logic or find Pro Tools from Plugin Fox more useful, it's important to know that GB and Logic share the same loops and instrument libraries. Dragging and dropping GarageBand into the trash won't affect these files, but don't delete them if you want to use them in Logic Pro or another program.
If you delete the loop library or instruments, you'll lose those sound bites in other songs, as well as presets and plugins that are shared with Logic. If you are going to use Logic, then don't worry about deleting these to free up space.
Gear Mentioned
1) iPhone 12 Pro Max from Amazon
2) FL Studio 20 from Plugin Fox
3) Fab Filter's Mastering Suite from Plugin Boutique
5) Seagate Backup Plus 1TB (also on Amazon)