The iRig Pro I/O is a battery-powered audio/MIDI interface that works with nearly any kind of audio or MIDI device whereas the iRig HD 2 is specifically for guitar and bass. The iRig Pro I/O also has phantom power and shares a gain and built-in headphone output like the bus-powered iRig HD 2.
There are a few other differences between the iRig Pro I/O and HD 2 that we'll explain later, but the ones I've just mentioned are the primary features that really separate the two devices apart. Interestingly, I didn't even know the iRig Pro I/O was battery-powered until after I bought it.
I was a little disappointed because I thought it would be like a guitar pedal which tends to use battery power fast, but I've been running the iRig Pro I/O day and night for 9 straight 8-hour (or more) days and it's still going strong. So far, I'm pretty impressed with it – it's definitely a step up from the HD 2 which I've had for years. But I digress.
While there are certainly some differences between the two that I've already mentioned, the two devices work in the same way and even look fairly similar. They also appear to be made out of the same material as well which appears to be soft plastic. Anyway, let's have a look at everything in more detail in the next section.
By the way, I'm always on the lookout for deals in the music industry (there's usually something if you know where to look). Right now, there are 2 deals that stick out to me.
What Is The Main Difference Between The iRig Pro I/O & the iRig HD 2?
I first got the iRig HD 2 which I wrote about here a few years back – probably in 2018. It's a great inexpensive device for what it does, but if you're looking for something that's more of an all-purpose audio interface that can do pretty much everything in a compact form, the PRO is a better option.
1) The iRig Pro I/O Can Be Used For Microphones and MIDI Devices (The iRig HD 2 Cannot)
What separates the iRig HD 2 and iRig PRO I/O is the XLR and MIDI inputs. If you're the kind of musician that needs to record vocals and instruments while travelling, the PRO is clearly what you're looking for. And connecting a microphone to the iRig PRO is as easy as it is for any other audio interface.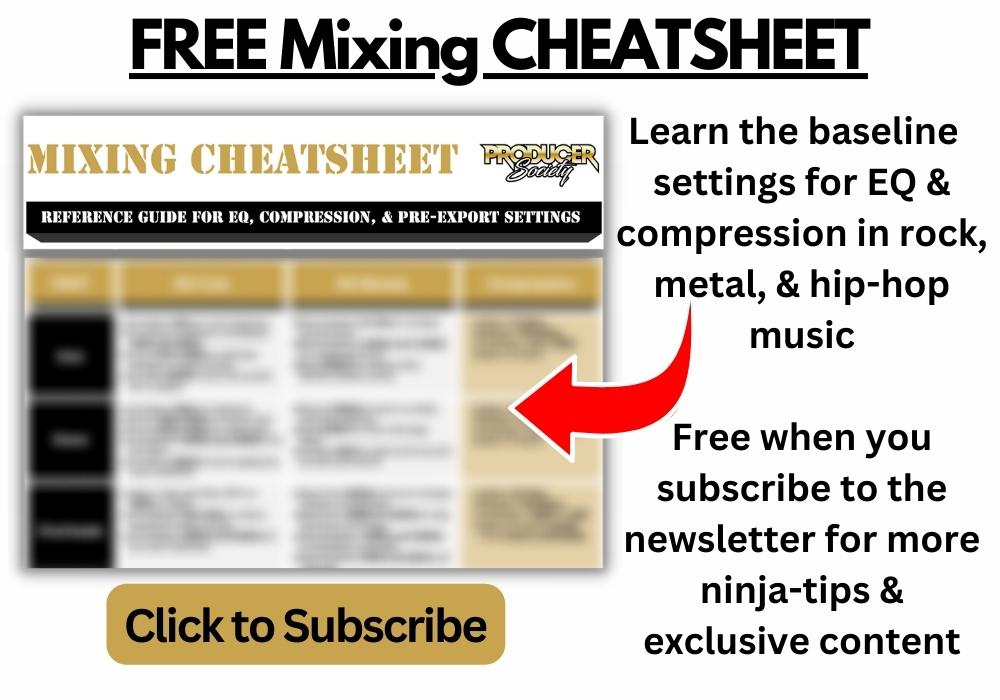 When I went home for Christmas this past year, I actually found myself regretting not taking the PRO. I have a PreSonus AudioBox USB96 at my parents' place – and it does the trick as well – but the compactness of the PRO would've been ideal for recording at home.
Additionally, you can also use the iRig PRO to connect your electric keyboard to your PC or mobile device (my guide) which is really cool. You just have to use the MIDI-to-female adapter that comes in the box and connect it with a MIDI cable the same way you would with any other audio interface. It'll look something like this:
2) The iRig Pro I/O Also Uses 2 AA Batteries
Even with the batteries, the iRig PRO weighs practically nothing (165g compared to the iRig HD 2's 51g) and it's super easy to take with you.
I'm currently doing an experiment on how long the batteries last in the iRig PRO I/O. It has been 9 straight days and it still hasn't run out of batteries.
I haven't tested it with Phantom power on though, which will probably take a lot more juice. I'll be sure to include that in the experiment as well. Either way, the battery life on it appears to be really good thus far which I'm super happy about. The following chart compares every difference I can think of between the two audio interfaces.
Every Difference Between The iRig Pro I/O and iRig HD 2
| | |
| --- | --- |
| iRig Pro I/O – Features And Functions | iRig HD 2 – Features And Functions |
| XLR Port (for Microphones and Other Audio Devices) | 1/4″ Amp Output Jack with FX/THRU |
| MIDI IN/OUT Capability | Doesn't Need Batteries (Bus-Powered) |
| Has Phantom Power (48v) | Has A Micro-USB Connection |
| It Can Charge Your Phone or Device (With Separate Adapter) | Weighs just 51g |
| Double the Size and 3x The Weight (165g) | |
| Uses Mini-DIN Connection | |
More On The Differences Between The iRig Pro I/O and iRig HD 2
iRig PRO I/O
The design of the iRig PRO is almost identical to the iRig HD 2 but with a few small differences, including the gain knob on the top of it. The LED is in the same position and how everything works are almost identical.
1) XLR Port For Microphones And Other Audio Devices
One thing that is kind of annoying about small audio interfaces is that because they weigh so little, the audio interface doesn't have enough weight to sit still on a desk with a heavy cable hanging out of it.
This means you'll have to place the audio interface in a position where it's not at risk of falling off a desk or doing anything like that. It does come with a velcro strap which you can use to strap onto something like a mic stand, for instance.
2) MIDI IN/OUT Capability
Using the MIDI to Female adapters that come in the box, there's no reason why you can't use the iRig PRO as an interface between your device and MIDI controllers and keyboards. Just make sure you don't lose the MIDI adapters. In the case that you do, you'll have to buy them again from IK Multimedia, I imagine.
3) Phantom Power For Condenser Microphones
Make sure that you have this switched off unless you're using a microphone or some other device that actually requires the additional power.
4) You Can Charge Your Device While Using It With An iRig PSU 3A Adapter
If your iPad or iPhone is out of batteries but you still want to use the iRig PRO for your device, you can use the iRig PSU 3A adapter. This will plug into the DC port on your iRig and run into your phone or tablet, that way you can continue using the iRig with your device and charge it at the same time.
Unfortunately, I don't think IK Multimedia has made an iRig PSU 3A adapter though, for USB-C which means if you're using a brand new iPad Pro like me, the adapter won't work for it. They say right on their website that they only have lightning adapters right now.
But of course, one way around that is to use the USB multiport adapters (also known as the USB camera adapters) that you can find here on Amazon.
5) It's Double The Size and 3x The Weight
The iRig PRO is definitely bigger than the HD 2 in both size and weight. However, the iRig HD 2 is especially small so even if that's the case, the iRig PRO is still extremely portable. That said, if you don't think you'll ever use the XLR input on the iRig PRO and you care a lot about size and portability, the iRig HD 2 may be a better option.
6) Uses Mini-DIN Connection (And Includes All Major Connection Types, USB, USB-C, Thunderbolt)
I don't know why IK Multimedia used a Mini-DIN connection for the device but I'm sure there is a reason for it that's related to the technology.
iRig HD 2
If you all want to do is plug your guitar/bass into your iPad to record, the iRig HD 2 is a great option. It's very tiny.
I used the iRig HD 2 quite a lot until I got a proper desk including monitors and everything. It just made more sense to get a bigger audio interface that includes MIDI ports on the back.
I'd recommend getting a braided cable like this for it on Amazon because I find it's better quality than those that come in the box with it.
1) Has A 1/4″ Amp Output Jack with FX/THRU
Simply put, you can run your amplifier simulator on your phone, iPad, or PC and output it through the iRig HD 2 and into your guitar amplifier, PA, or speaker system.
You can see how this works in real-time in the YouTube video shown below, although I used an electric piano instead. The same principles still apply regardless of whether you use a guitar amp or electric piano.
2) It's Bus-Powered So It Doesn't Need Batteries
Bus-powered is a term we use to describe an audio device that takes its power from the device you've connected to. For example, a Scarlett 2i2 is also bus-powered.
You don't need to connect it to an external power source because it takes its power from your computer or mobile device. This isn't the case for the iRig PRO.
3) Uses A Micro-USB Connection
Ensure you're using the proper cable for your iRig HD 2 too because I've had the issue in the past where micro-USB to USB-C cables, for whatever reason, did not work.
What would happen is that the device would connect and the blue LED light would be extremely dim and the iRig wouldn't work properly. I was using the micro-USB cables that come with box mod vaporizers, and they wouldn't work.
Get this cable (on Amazon) if you need an extra micro-USB to USB-C cable. I really like this one, even more than the one that comes in the box.
4) Weighs Just 51g
What Are The Similarities Between the iRig Pro I/O & iRig HD 2
1) They Sound The Same
Considering they both have a 24-bit sampling rate and 94,000Hz resolution (you can read more about this in my article on audio interfaces), there is no clear difference between the iRig PRO I/O and the iRig HD 2 in terms of sound quality. Both sound very good and there's a lot of definition and clarity in the tone.
2) Can Be Used For Guitar, Bass and Other Instruments With 1/4″ Jacks
Both the iRig PRO I/O and the HD 2 can be used for any instrument that utilizes a 1/4″ jack, which is also called a guitar or instrument cable. This means you could use it for a digital piano, a violin, a bass, or an electric/acoustic guitar.
3) Have A Similar LED Lighting System
The iRig PRO I/O and HD 2 also have an identical LED lighting system that tells you when your signal is too hot or is about to clip. For example, when it's blue, it means the device is connected and recognizing it, if it's green you have the perfect signal level and if it's red it means you're clipping.
A yellow signal means you're about to clip but not quite there. Also, when you've connected your iRig PRO to a MIDI device using the appropriate adapter, it'll light up blue on the bottom LED and the top LED.
4) Come With Amplitube, SampleTank, and T-RackS + 1 More
Something I've mentioned in other articles is that I don't like the plugins that come with it, but you do get some. However, I find they're barely usable because you get the bare-bones demo version of each software, case-in-point, Amplitube.
5) They Both Have An ASIO Driver
The ASIO Driver is a digital protocol for sound cards and audio interfaces but it's for PC only. macOS and iOS do not use an ASIO driver. Either way, both the iRig HD 2 and iRig PRO have it.
6) Soft-To-Touch Plastic Design
Personally, I don't like the plastic material IK Multimedia uses to make their products. I would much prefer having a steel chassis as Focusrite does with their audio interfaces. The iRig Pro I/O as well as the HD 2 are not audio interfaces that you want to drop more than once.
7) Headphones Output
Of course, you need a headphones output on your iRig because the iOS operating system re-routes the audio to go out through your audio interface, instead of the device's speaker. I'm not sure why they've set it up this way, but I find it pretty inconvenient.
It would be so much better if you could just use your iPad or iPhone as an amplifier without connecting a speaker or a pair of headphones. That said, one way around this is to buy this speaker (on Amazon). I bought it just recently and I'm really impressed with it. You just plug it into the iRig's headphones port and the speaker will handle it fine.
8) Works for iPhone, iPad, iPod, Android, Mac, and PC
You can use both devices for the most popular operating systems. I'm not sure if it would work with any other systems because I've never tried it.
9) Similar Gain Knob
Both the iRig HD 2 and PRO I/O have gain dials but one is on the top of the device while the other is on the side. The gain knob on the iRig PRO is also quite large compared to the iRig HD 2 which is an interesting choice. Maybe it has to do with the XLR/1/4″ connection type.
Other Articles You May Be Interested In
Important Things To Note About the iRig Pro I/O and HD 2
1) These Are Fragile Devices
In my opinion, IK Multimedia's line of audio interfaces is far too fragile and it's the one thing I don't like about them. Focusrite products, for instance, are far more durable. Don't get me wrong, I like the iRig stuff but for the price, I think they could do a little better in terms of durability.
Gear Mentioned
1) iRig PRO I/O (on Amazon/Thomann/zZounds)
2) iRig HD 2 (also on Amazon)
3) Wired/Wireless Mini Speaker for iRig (on Amazon)
4) USB Multiport Adapter (on Amazon)
5) Micro-USB to USB-C (on Amazon)