Note: This is for personal use or educational purposes only. You cannot use this method to distribute files you do not own the rights to.
While doing things outside of Apple's ecosystem appears to get harder and harder all of the time (and the same thing goes for any of these major companies, really), there are usually workarounds. Some iOS users, for example, have complained about how hard it is to change their ringer to a custom ringtone.
If you just want to use the Tone store or an application, it's really not that hard, but not everyone wants to do this. Some people may want to use their own sounds as a ringtone. If you want to make your YouTube video a ringtone, for example, it's certainly possible and I'll show you how to do it today.
To make a YouTube song your ringtone on your iPhone
1) Install MP3 Converter & GarageBand
2) Screen Record your video
3) Import it to MP3 Converter
4) Crop it > Convert > Ringtone
5) In GarageBand iOS, select the Project > Share > Ringtone > Export > Use Sound As > Standard Ringtone
In my opinion, this is the best way to make a ringtone on your iPhone without using a computer and without inaccessible tools. That said, there are actually a number of ways to make ringtones on your device. Some are with paid apps, and some aren't. The Screen Record feature on your iPhone, MP3 Converter, and GarageBand iOS, together are able to pull this off without much difficulty. If what I've shown you so far isn't enough, no worries. I'll show you more down below.
By the way, I'm always on the lookout for deals in the music industry (there's usually something if you know where to look). Right now, there are 2 deals that stick out to me.
What You Need to Make A YouTube Song Your iPhone Ringtone
1) MP3 Converter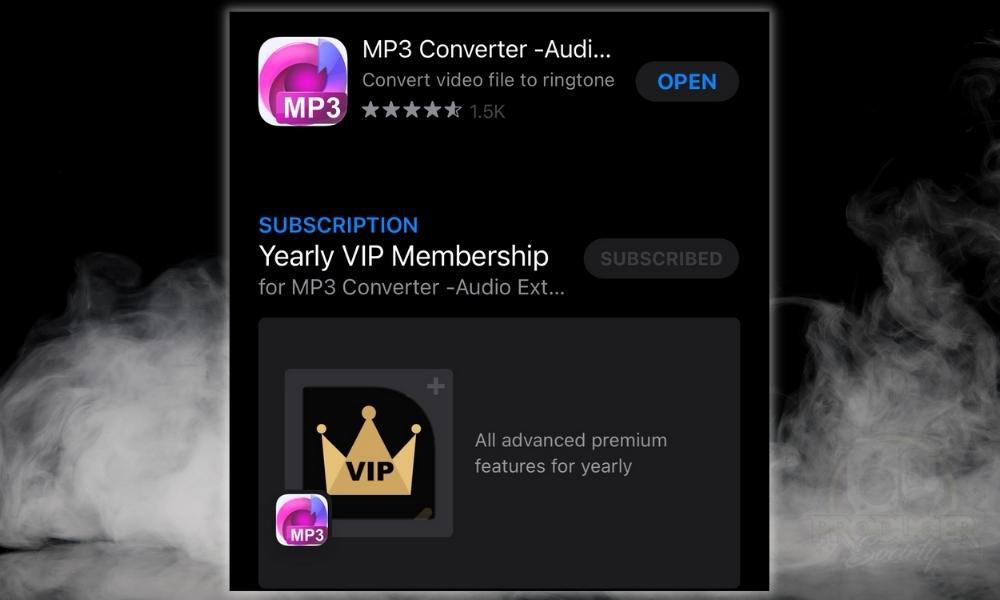 MP3 Converter can convert any video into an MP3 right on your device. After the 3-day free trial is up, it costs between $5-$8, depending on where you live.
It's a bit misleading because, judging by the copy text "Convert video file to ringtone," it makes it seem like it can make the ringtone for you. However, it just uses GarageBand iOS for the final process. That said, it does convert videos into MP3 right on your device which is exactly what we need it for.
2) GarageBand for iOS
If you're using an iPhone, you automatically have access to GarageBand iOS which is a very powerful tool for creating music. Over the years, Apple has removed the ringtones' customizability and put them inside GarageBand iOS as a replacement.
if I had to guess, I would say that Apple has done this to get you interested in their other applications and products. GarageBand, for instance, is a great stepping stone toward Logic Pro X as well. It can even be used as a basic video editor which I showed in this article.
GarageBand is the tool that allows you to make a ringtone from pretty much anything using the "Ringtone" feature that you access with the Share menu. You'll remember this if you've taken a look at my article on how to make ringtones with GarageBand from scratch.
3) iPhone
If you're reading this article, you probably already have one of these so there's no sense in talking for long about it. What I will say though is that I recently upgraded to the iPhone X from the 7 Plus. I have twice as much storage, which is a godsend. I'm still a few renditions behind, as I think they recently came out with the 13, but either way, it works great.
I like what I've got and I'm happy with the 64GB version, which I consider to be the bare minimum amount of storage space you should have on your device if you're into music production. If you've read my other articles on the topic, you know I'm always harping on the importance of having enough space.
4) Screen Record (iOS)
How to Enable Screen Record on iPhone
Screen Record is an application that records your screen. Who would've guessed that? It's a really useful tool for recording pretty much anything on your device. It creates a video and then stores them wherever you normally put your local photos and videos.
For me, that's right in my Camera Roll. Enabling Screen Record is very easy, as you can see in the image shown above, as it only involves four steps. Go to Settings > Control Center > Screen Recording (+). You can go to Apple's support page for more info if you need it.
How to Make A YouTube Song Your Ringtone (Without A Computer)
1) Download and Install MP3 Converter and GarageBand for iOS
If you haven't figured it out already, you need to download and install both of these applications on your iOS device. Both can be accessed on the App Store, so do that now before you get into the tutorial. Once you've installed them and you've selected your YouTube video, then you can start.
2) Navigate to Your Video
Because we're going to screen record the video, you don't have to worry about grabbing the URL of your video or anything like that. This would be the case, however, if you were using a YouTube to MP3 converter like the one I talked about in my original article on how to sample.
3) Screen Record 30 to 45 Seconds of Your Video
As I showed already in my guide on how to make a ringtone from Spotify, to bring up Screen Recording, you have to swipe up toward the top-right of your iPhone screen. You can see the little red screen recording button on the bottom right.
Press this, and then you have 3 seconds to get back to your track. Although you can just crop the video in MP3 Converter, so no worries, you don't have to rush.
Also, you can navigate to the same menu once again to turn the Screen Recording off, or you can click on the clock on the top-left which I'll show you now.
Go to your camera roll and test out the video to make sure everything worked properly, particularly the audio. I have my phone set up so that all videos and photos are saved to my camera roll.
I think it's not uncommon for people to save theirs a bit differently, although, I believe the camera roll method is the default.
4) Import the Video To MP3 Converter
A) Open MP3 Converter then Press "+"
B) Import from Camera Roll
C) Select Your Video and Press "Add (1)"
I don't really need to say much else because the images show you how to do everything. One thing I will say though is that MP3 Converter doesn't make it super easy to delete old videos from the menu for some reason.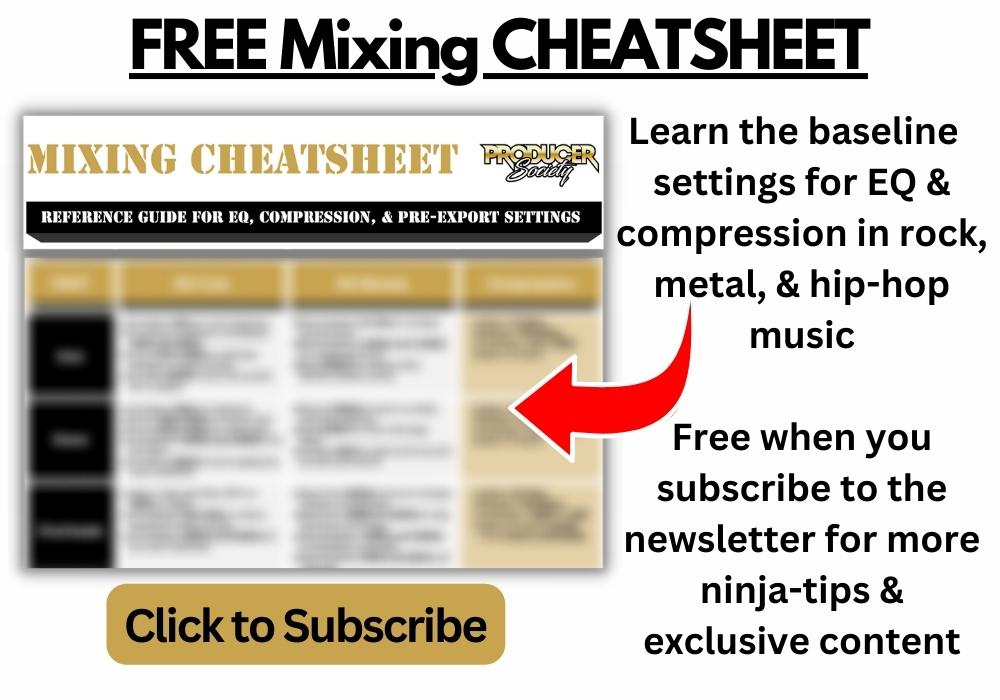 It could be that I just haven't figured it out yet, but I digress. For the next part, we're going to crop and convert the video.
5) Crop it > Convert it > Select Ringtone
A) Crop It To 30 Seconds Exactly
You could crop it so it's less than 30 seconds as well. But I believe the maximum length of a ringtone on an iOS device is 30 seconds. If you haven't cropped it perfectly at this stage, don't worry though, because you can always crop it again in GarageBand iOS.
B) Hit "Convert"
Press on the "Convert" button in the top right of the interface.
C) Select "Ringtone"
Select "Ringtone" to get the file ready for exporting to GarageBand iOS. Export would work just fine as well, but it's much easier to just use the "Ringtone" feature.
D) Select GarageBand iOS
Press on the little GarageBand iOS icon and then you're almost in the last stage of setting your new custom ringtone.
6) Use GarageBand iOS to Create and Set the Ringtone
A) Long-Press the Ringtone Project File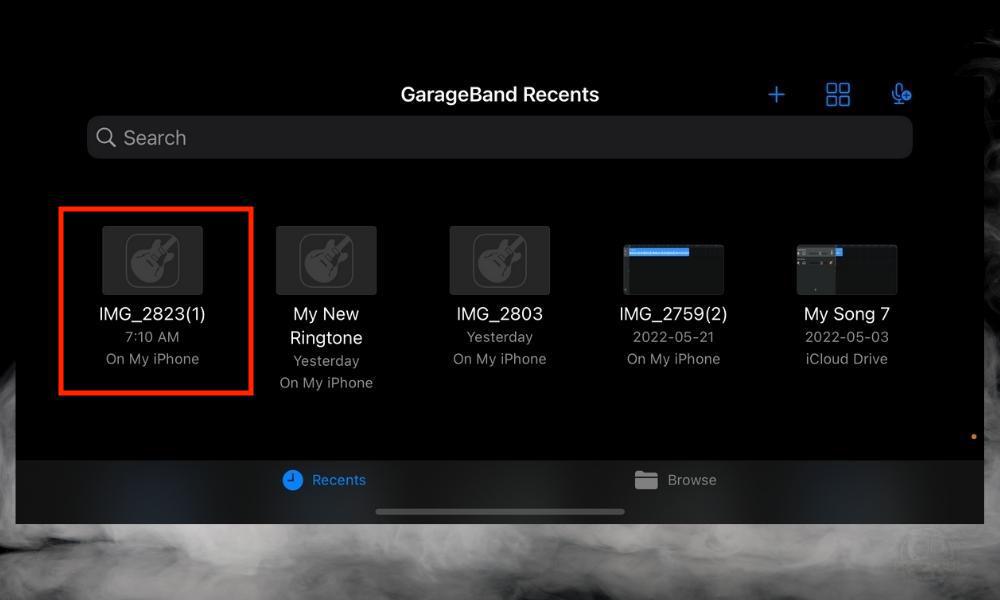 B) Press Share
C) Select Ringtone
D) Name the File > Export
E) Select Use Sound As
F) Choose Standard Ringtone or Text Tone
You don't necessarily have to set the ringtone right in GarageBand iOS, but the option is there for convenience. You could always just set it up in the general iPhone settings like usual.
How to Make A YouTube Song Your Ringtone Without GarageBand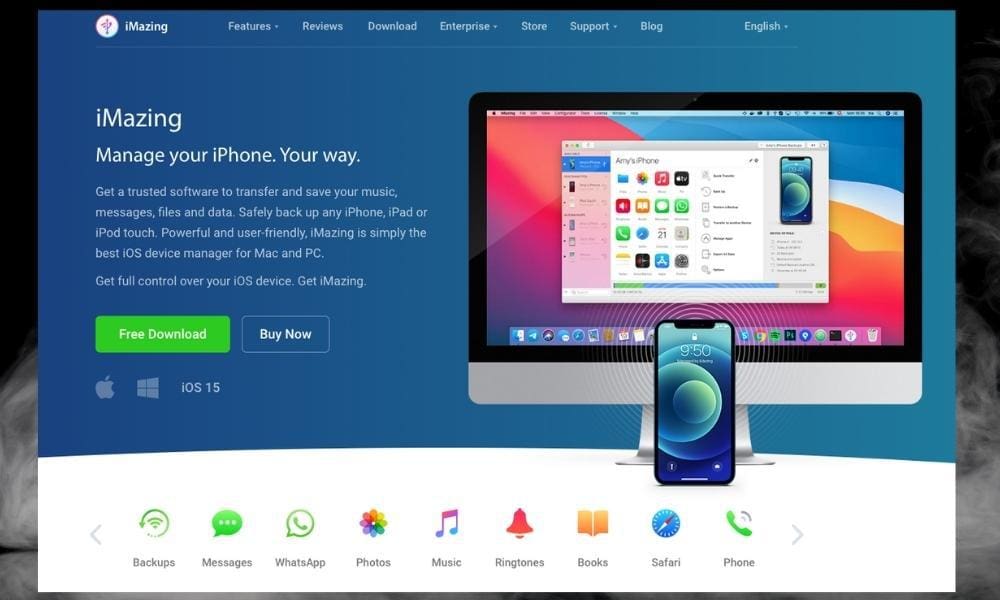 Luckily for you, I've already written an article on how to make a ringtone without GarageBand. Simply put, to make a ringtone without GarageBand, you have to install the free trial of iMazing which is a file manager for iOS devices.
It allows you to import, export, and delete ringtones and other files very simply. It allows you to do a ton of other things as well considering it acts as an iTunes replacement in some ways (for example, it's how I showed you to make ringtones with iTunes).
Another way of doing it is with iRingg. iRingg is an application from Softorino that's explicitly designed to make and import ringtones. It does so in a way that's more streamlined due to the fact it was made for creating ringtones.
In order to use iRingg and iMazing though, you need to have a computer. Although, I'm sure there is a way to work around that as well if you really wanted to look.
I'm privy to using iMazing, simply because I find it's a way better way to manage files on iOS devices. You can do all kinds of things with iMazing in a way that you just can't with the regular file manager. iRingg, on the other hand, is specifically for making ringtones. It does a great job of what it was designed to do.
Important Things to Note About Making YouTube Videos Your Ringtone
1) Make Sure You Only Use Content You Own the Copyright To
Downloading content that you don't own the copyright to is against the law and also against many platforms' terms of service. Use your own videos to make ringtones, or just buy the ringtones from the ringtones store on Apple Music. You can get high-quality ringtones from your favourite artists there.
Gear Mentioned
1) iPhone X 64GB (on Amazon)
2) iMazing (on their site)
3) iRingg (on their site)